OXALIS-LASER
Unique and powerful software package
for simulation in photonics
!-->!-->!-->!-->!-->!-->!-->!-->!-->!-->!-->!-->!-->!-->!-->!-->!-->!-->!-->!-->!-->!-->!-->!-->!-->!-->!-->!-->!-->!-->!-->!-->!-->!-->!-->!-->!-->!-->!-->!-->!-->!-->!-->!-->!-->!-->!-->!-->!-->!-->!-->!-->!-->!-->!-->!-->!-->!-->!-->!-->!-->!-->!-->!-->!-->!-->!-->!-->!-->!-->!-->!-->!-->!-->!-->!-->!-->!-->!-->!-->!-->!-->!-->!-->!-->!-->!-->!-->!-->!-->!-->!-->!-->!-->!-->!-->!-->!-->!-->!-->!-->!-->!-->!-->!-->!-->!-->!-->!-->!-->!-->!-->!-->!-->!-->!-->!-->!-->!-->!-->!-->!-->!-->!-->!-->!-->!-->!-->!-->!-->!-->!-->!-->!-->!-->!-->!-->!-->!-->!-->!-->!-->!-->!-->!-->!-->!-->!-->!-->!-->!-->!-->
!-->!-->!-->!-->!-->!-->!-->!-->!-->!-->!-->!-->!-->!-->!-->!-->!-->!-->!-->!-->!-->!-->!-->!-->!-->!-->!-->!-->!-->!-->!-->!-->!-->!-->!-->!-->!-->!-->!-->!-->!-->!-->!-->!-->!-->!-->!-->!-->!-->!-->!-->!-->!-->!-->!-->!-->!-->!-->!-->!-->!-->!-->!-->!-->!-->!-->!-->!-->!-->!-->!-->!-->!-->!-->!-->!-->!-->!-->!-->!-->!-->!-->!-->!-->!-->!-->!-->!-->!-->!-->!-->!-->!-->!-->!-->!-->!-->!-->!-->!-->!-->!-->!-->!-->!-->!-->!-->!-->!-->!-->!-->!-->!-->!-->!-->!-->!-->!-->!-->!-->!-->!-->!-->!-->!-->!-->!-->!-->!-->!-->!-->!-->!-->!-->!-->!-->!-->!-->!-->!-->!-->!-->!-->!-->!-->!-->!-->!-->!-->!-->!-->!-->
Oxalis-Laser software
During the last 15 years, Oxalis-Laser, in collaboration with French laboratories, has been developing a unique and powerful software package to simulate laser and complex optical systems.

>>>>>>>>>>>>>>>>>>>>>>>>>>>>>>>>>>>>>>>>>>>>>>>>>>>>>>>>>>>>>>>>>>>>>>

>>>>>>>>>>>>>>>>>>>>>>>>>>>>>>>>>>>>>>>>>>>>>>>>>>>>>>>>>>>>>>>>>>>>>>
Commod Pro
Commod Pro is the main software developed by Oxalis-Laser. Commod Pro covers a large field of applications such as beam generation, coherent beam propagation, intra-cavity and extra-cavity frequency conversion, ultra-short pulses propagation, rod and slab amplifiers...

>>>>>>>>>>>>>>>>>>>>>>>>>>>>>>>>>>>>>>>>>>>>>>>>>>>>>>>>>>>>>>>>>>>>>>

>>>>>>>>>>>>>>>>>>>>>>>>>>>>>>>>>>>>>>>>>>>>>>>>>>>>>>>>>>>>>>>>>>>>>>
Spir
Spir is dedicated to the simulation of transversal diode pumping of rod and slab amplifiers. The result of the simulation is the determination of the gain profile through the amplifier cross-section. This gain profile is latter on used in Commod Pro.

>>>>>>>>>>>>>>>>>>>>>>>>>>>>>>>>>>>>>>>>>>>>>>>>>>>>>>>>>>>>>>>>>>>>>>

>>>>>>>>>>>>>>>>>>>>>>>>>>>>>>>>>>>>>>>>>>>>>>>>>>>>>>>>>>>>>>>>>>>>>>
Thermopt
Thermopt is a simulation software dedicated to the calculation of wavefront distortion and polarization changes in solid state laser due to thermal and mechanical effects. Results are used in Commod Pro by introducing a mask of phase on the amplifier.

>>>>>>>>>>>>>>>>>>>>>>>>>>>>>>>>>>>>>>>>>>>>>>>>>>>>>>>>>>>>>>>>>>>>>>

>>>>>>>>>>>>>>>>>>>>>>>>>>>>>>>>>>>>>>>>>>>>>>>>>>>>>>>>>>>>>>>>>>>>>>
Oxalis-Laser services
Oxalis-Laser provides services based on its expertise in optical simulation and software development.

>>>>>>>>>>>>>>>>>>>>>>>>>>>>>>>>>>>>>>>>>>>>>>>>>>>>>>>>>>>>>>>>>>>>>>

>>>>>>>>>>>>>>>>>>>>>>>>>>>>>>>>>>>>>>>>>>>>>>>>>>>>>>>>>>>>>>>>>>>>>>
System optimization
Today, thanks to its robustness and reliability, the use of Oxalis-Laser software is a very effective way to optimize complex optical systems and to minimize development time and cost. Oxalis-Laser proposes to perform simulation of your optical systems based on specifications defined conjointly.
Software development
You need a dedicated software for the simulation of your complex optical systems and physical effects involved in, Oxalis-Laser is able to develop it for your unique usage.
Specific component
You are already using Commod Pro and you are working on specific component which is not yet part of Commod Pro, Oxalis-Laser can implement this component in Commod Pro in collaboration with your engineering team.
Maintenance contract and training
Oxalis-Laser proposes maintenance contract that includes technical support, new software release, and the possibility to exchange file and technical information through our web site with a dedicated user space on it.
Oxalis-Laser is also proposing training session on its different software. The containt of the training is defined based on your requirements and the training will take place in your facilities.
Basic Commod Pro

Basic Commod Pro
Basic Commod Pro is a light version of Commod Pro to explore the capabilities of the software and the way to use it. Numerous examples are available to show the full Commod Pro capabilities. Basic Commod Pro can also be used to build and simulate standard optical systems.

>>>>>>>>>>>>>>>>>>>>>>>>>>>>>>>>>>>>>>>>>>>>>>>>>>>>>>>>>>>>>>>>>>>>>>

>>>>>>>>>>>>>>>>>>>>>>>>>>>>>>>>>>>>>>>>>>>>>>>>>>>>>>>>>>>>>>>>>>>>>>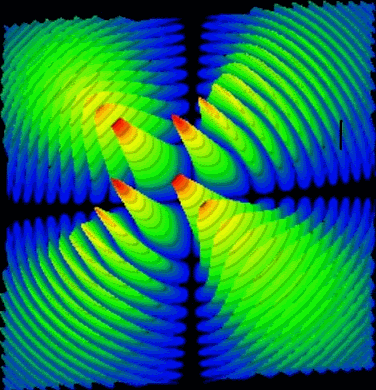 Pockels simulation

!-->!-->!-->!-->!-->!-->!-->!-->!-->!-->!-->!-->!-->!-->!-->!-->!-->!-->!-->!-->!-->!-->!-->!-->!-->!-->!-->!--> !-->!-->!-->!-->!-->!-->!-->!-->!-->!-->!-->!-->!-->!-->!-->!-->!-->!-->!-->!-->!-->!-->!-->!-->!-->!-->!-->!-->!-->

!-->!-->!-->!-->!-->!-->!-->!-->!-->!-->!-->!-->!-->!-->!-->!-->!-->!-->!-->!-->!-->!-->!-->!-->!-->!-->!-->!-->!-->!-->!-->!-->!-->!-->!-->!-->!-->!-->!-->!-->!-->!-->!-->!-->!-->!-->!-->!-->!-->!-->!-->!-->!-->!-->!-->!-->!-->!-->!-->!-->!-->!-->!-->!-->!-->!-->!-->!-->!-->!-->!-->!-->!-->!-->!-->!-->!-->!-->!-->!-->!-->!-->!-->!-->!-->!-->!-->!-->!-->!-->!-->!-->!-->!-->!-->!-->!-->!-->!-->!-->!-->!-->